It's a beautiful morning where I am. I'm sitting outside, enjoying a cup of coffee and the birds as they flutter around my bird feeders. My dogs are playing, Daisy Doodle is rooting up my dying Hostas (not so sure that I'm happy about that but…she sure is cute). The pressure of summer is over. So, it's about that time…Time for a giveaway!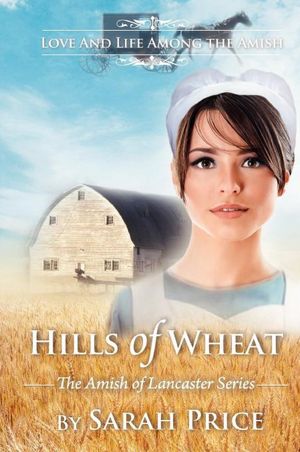 For anyone who has not read Hills of Wheat, Book 2 in the Amish of Lancaster Series and would like an electronic copy, please comment to this thread. As always, I like to keep the odds in everyone's favor so I will select one winner for every ten entries. I apologize that I will not be sending out print copies. I had such a hard time with the last contest that I just gave up. Too many packages came back damaged, undeliverable, or never showed up at all. It was disappointing for both the winner and for me. So, eBook version will have to do.
Winners will be announced throughout the weekend on my Facebook page: http://www.facebook.com/fansofsarahprice. That being said, you should monitor that page OR click the LIKE button so that you can see the announcements. I will need you to private message me your preferred reading method: Kindle, Nook, or Sony Reader (for Kobo). Of course, even if you don't use an eReader, you can opt for a PDF version of the book and read it on a computer.
To enter, please place a comment to this thread. The earlier you comment, the more chances you have of winning. 😉
If you have NOT read Fields of Corn, Book 1 of the Amish of Lancaster Series, you might want to pick up a copy at Amazon, BN.com, or Kobo.com.
It's only $2.99 until the end of summer so, now is a good time to pick up a copy.  😉
Enjoy your Labor Day.
Hugs!
S.P.